TOSTITOS® Chilaquiles Salsa Verde | More Smiles With Every Bite
TOSTITOS® Chilaquiles Salsa Verde
TOSTITOS® Chilaquiles Salsa Verde
Thank you!
Thank you for your submission for TOSTITOS® Chilaquiles Salsa Verde.
Your submission has been received and is under review. Ingredients
Email ingredients list

Invalid email

Ingredients list sent!
Instructions
Prepare cheese topping: in a bowl, combine crumbled queso fresco cheese and 1/3 cup fine-diced onions. Mix until thoroughly combined and set aside.
Chop serrano pepper and fresh cilantro. Set aside.
Sprinkle cilantro and sour cream to taste.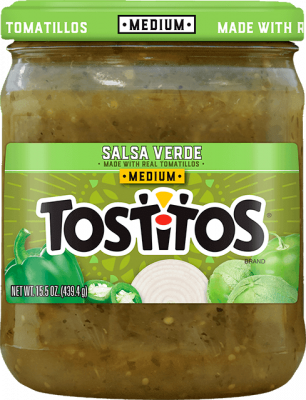 TOSTITOS® Salsa Verde
TOSTITOS® Salsa Verde